The Body Shop announces forest regeneration plans
Brand aims to protect 75 million sqm of forest in Vietnam and India
The Body Shop has shared details of its Bio-Bridges plan which will see 75 million square meters of forest regenerated and protected from exploitation, poaching and unsustainable harvesting.
The project is part of The Body Shop's wider environmental commitments under its new Enrich not Exploit campaign, which launched earlier this year. The brand is hoping to become "the most sustainable" through a range of initiatives.
The Bio-Bridges project will see corridors between healthy rainforest reconnected to deforested or degraded lands to help isolated and endangered species regenerate and thrive again. The first bridges will be built in Vietnam and India this year.
Christopher Davis, Director of Corporate Responsibility and Campaigns at The Body Shop, explained: "We want to focus on actively enriching the world's biodiversity. These areas of forest in Vietnam are biological treasure troves that are being destroyed through poaching and illegal logging. Bio-Bridges are an innovative way to create protected corridors of biodiversity that allow the wider forest to flourish and its inhabitants to breed and thrive. In Vietnam, within five to ten years we hope to be able to see endangered species multiply."
The Body Shop unveiled the campaign this week, creating a pseudo Bio-Bridge in Westminster, London. The brand displayed five six-foot-tall topiaries shaped like monkeys, designed to resemble Reggie, a Red-Shanked Douc from Vietnam which will be the consumer face of the campaign.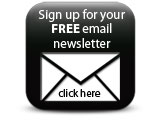 Consumers will be asked to "Help Reggie Find Love" and will be able to follow Reggie on his journey to find a mate with the help of the new Bio-Bridges. Each customer transaction at The Body Shop until the end of August will restore and project one square meter of habitat in the forest.
Companies