Texen unveils new skin care solution and YouTuber collaboration at PCD Paris
Colour Cosmetics | Packaging | Skin Care
The French packaging company is showcasing its Beautifull Skin jar and applicator as well as a team-up with Gaëlle Garcia Diaz's Martine Cosmetics
Texen, the French packaging company, is debuting two new packaging solutions for the skin care and colour cosmetics sectors.
Designed for rich skin care formulas, the company's Beautifull Skin jar features a 2-in-1 cap with a removable applicator, sealing the product while creating a new cosmetic experience for consumers, according to Texen.
Using exclusive MUCELL technology, the applicator is said to stimulate micro-circulation, providing an exfoliating and relaxing effect as well as helping active ingredients penetrate the skin.
Building on the company's Beautifull Lips applicator range, launched last year, the product's texture and density is also designed to allow brands to easily apply their chosen decorative effects, while both the jar and cap are recyclable and the applicator can be easily removed for cleaning.
Martine Cosmetics is the brainchild of influencer Gaëlle Garcia Diaz
Meanwhile, Texen has also teamed up with Martine Cosmetics, the beauty brand of YouTuber Gaëlle Garcia Diaz, to package its new Orgasmic mascara.
Providing an intense black colour, the mascara is said to feature a sophisticated formula to lengthen and curl lashes.
For the product, Texen created a vivid pink tube and cap, featuring a label printed label with the brand's logo as well as tongue-in-cheek fruit symbols, and is the result of a close collaboration with Diaz's team to find the perfect match between formula and pack, according to Texen.
It builds on Texen's first partnership with Diaz's Martine Cosmetics, as the company also developed the packaging for the brand's first mascara.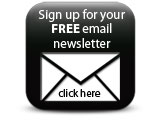 Texen is currently showcasing both of its latest packaging solutions at the PCD Paris trade show in France, taking place across 29-30 January.
Companies