Texen creates cap for Oriflame's first male fragrance
The design is said to be a tribute to Eclat Style's 'distinguished elegance of a fragrance with a Parisian spirit'
Packaging supplier Texen has developed the cap for Oriflame's first male fragrance Eclat Style.
The injected perfume cap is clad in synthetic leather and aims to be a tribute to the "elegance and sophistication" of the new scent.
The cap is based on an injected zamak weight, overmolded in PP, then metallised in silver.
Texen Beauty Partners selected black PU with a granular texture to create the leather effect.
This material was cut into strips pre-pasted with 3M adhesif, which were then applied manually.
According to the manufacturer, to provide a premium effect, this delicate step involves fixing each strip into place to the nearest millimeter and blocking it in a groove inside the cap.
"This complex development, achieved in a particularly short timeframe, owes its success to the complementarity between Texen Industries' industrial expertise, strong support from Oriflame's teams as requested and the ecosystem of partner suppliers that Texen Beauty Partners has developed and enhanced through the years," added Texen.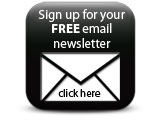 Companies