Tesco cleans up at UK Product of the Year awards
Brit supermarket chain scoops four awards in the cosmetics category
Despite competition from traditional beauty brands, Tesco scooped four cosmetic awards in this year's UK Product of the Year awards. Consumers championed Tesco's inexpensive own brand Pro Formula and BD Trade Secrets ranges, with its £3.99 Pro Formula Radiance Micellar Water topping the skin care category and Pro Formula Q10 Anti-Age Day Cream voted top moisturiser. Pro Formula Satin Smooth Ladies Razor was named winner in hair removal and BD Trade Secrets Dreamshine Highlighter, a gel serum which gives complexion a 'radiant glow', was hailed a hero beauty item.
Elsewhere in health and beauty, consumers opted for multitaskers such as Clairol's 5in1 Camomile shampoo.
The awards ceremony was held last night in London's West End and was hosted by comedian and actor Miles Jupp. The winners were determined by votes from more than 10,000 consumers.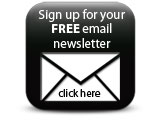 Mike Nolan, CEO at Product of the Year, said: "Consumer attitudes towards health and beauty products are always interesting; this year's results show that some popularity is based on new and innovative inductions, while other winners new take on well-established must-haves in every bathroom cabinet. For newer, innovative items the process of building trust is vital to success and our seal of approval is essential as consumers report that they are 86% more likely to buy a winning item. This badge of trust leads Product of the Year winners across the globe to report more than a 10%-15% average sales increase following their win."
Companies