Technical Manager – Bath – Salary DOE (AE1610)
Assist in the design, development, preparation and manufacture of product formulations
Are you an experienced senior chemist ready to take the next step?
Would you like to be at the forefront of raw material innovation and process developments?
We are looking for a Technical Manager to join this premium beauty manufacturer, to lead and motivate a team of chemists and technicians.
Assisting in the design, development, preparation and manufacture of new product formulations whilst complying with both the regulatory and customer requirements on production batches.
You are up to date with the latest raw material launches and market trends and can use this knowledge to incorporate into leading edge products.
Your experience will be vital to support the marketing team as a technical resource to advise on proposed briefs and to suggest new ideas and concepts.
Maintaining a thorough knowledge of the cosmetic regulations whilst ensuring all products are developed in line with safety and legal guidelines.
This is a great step to broadening your career, so apply now.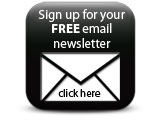 Email your CV to ae@arthuredward.com or contact:
Heidi Bannister 01183 778 393 / 07747 792 272 / heidib@arthuredward.com
Ana Filipa Calado 07792 958 152 / filic@arthuredward.com
Joseph Bannister 07393 818 620 / joeb@arthuredward.com
Companies