Tarang P Amin joins e.l.f Cosmetics as CEO
Leads new management team at the brand
e.l.f. Cosmetics announced the appointment of Tarang P Amin as President, Chief Executive Officer and Director, effective immediately.
Amin replaces former CEO Joey Shamah, who will continue as a significant investor and Director and will maintain an ongoing management role in the company.
Amin, 48, has more than 20 years of consumer products experience, as well as a demonstrated record of driving profitable growth at the companies he leads. Most recently he served as President, Chief Executive Officer, and Director of Schiff Nutrition, with leading brands Airborne, MegaRed, Digestive Advantage, and Move Free. He has also held management positions at Procter & Gamble where he helped grow Pantene's sales from $50m to $2bn.
"Tarang has a proven record of growing consumer brands, and we believe he can leverage the strong foundation Joey and his team have built at e.l.f. and help expand the brand in new and exciting ways," said John Bailey, principal at TPG Growth.
e.l.f took the opportunity to announce other key appointments to the management team - Richard F Baruch Jr, Senior Vice President, Chief Commercial Officer; Erin Daley, Senior Vice President, Chief Marketing Officer; Scott K Milsten, Senior Vice President, General Counsel; and Megan O'Connor, Vice President, Digital.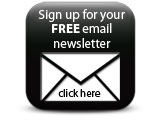 "We are fortunate to have this seasoned leadership team join us at e.l.f., each of whom I have worked with in the past and whose experience and commitment will be invaluable to our company," said Amin. "Their consumer products expertise combined with the e.l.f. team's outstanding performance in color cosmetics and beauty, will enhance our management capacity to pursue an aggressive growth agenda."
Companies