TBM Brand Lab's debut skin care label puts wellness into practice
The 5 skus, part of the Cocoon Skin range, are designed for use with a guided practice to promote skin and mind wellbeing
Accelerator beauty brand TBM Brand Lab, has put "skin wellness into practice" with the launch of its debut turnkey B2B collection, Cocoon Skin.
The five market-ready products are designed to be used in combination with a guided practice, from seeking balance to empowering self-renewal, to care for not just the skin but also the mind.
The line includes the brand's Barrier Block Circular Cleanser, Hy-Def etox Botanical Essence, Balance Re:Bound Resilience Serum, Detox Flow Eye Contour and Barrier Renewal Cream.
Meanwhile, the products are designed to improve barrier function, protect the skin's ecosystem and hydrate.
"The guiding principle of this skin wellness ritual is 'harmony', between mind and body, between internal and external stressors, and of course within the skin's own ecosystem,"said Ambra Orini, founding partner of TBM Brand Lab's owner The Beauty Makers.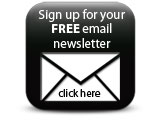 "Harmony helps us achieve optimal levels of functioning and self-awareness, which is exactly what the Cocoon Skin practice intends to empower."
Companies