Syntopix develops microemulsions for healthcare and cosmetic products
Identifies two green surfactants for oral care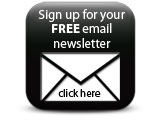 Antimicrobial research company Syntopix Group Plc has developed two green surfactants for use in oral care microemulsions as part of an international research challenge into formulation design for healthcare and cosmetic products, announced in December and backed by Intelligent Formulation Ltd.

Together with international chemistry experts, Syntopix focused on surfactants to satisfy growing consumer demand for natural, environmentally friendly and biodegradable ingredients.

According to Syntopix, the team successfully measured the characteristic curvature (Cc) for a range of green surfactants with different properties, the Cc value providing information about how useful the surfactants will be in forming microemulsions and enabling scientists to identify which surfactants are likely to match well to typical oils and formulation conditions. Specialist computer software then helped scientists to adjust and improve formulations.

Syntopix has placed all Cc values from the project in the public domain and hopes that the data will help scientists to formulate new personal care, pharmaceutical and cosmetic products.

"The project will help define the parameters for successful formulations and we hope that it will encourage surfactant suppliers to measure and provide Cc values to aid their customers in formulation design," commented Syntopix's ceo, Dr Steve Jones.
Companies