Symrise snaps up Belmay Group
Acquisition will help strengthen its presence in North America
German fragrances and cosmetic ingredients supplier Symrise has acquired the global fragrance business of the Belmay Group, a US based developer and manufacturer of fragrances and perfume oils. The move is said to be a strategic move for Symrise in ramping up its fine fragrance, personal care and air care offering. It also benefits Symrise's growing presence in North America, which is Belmay's core market.
Although financial details of the acquisition have not been disclosed, Belmay generated fragrance sales of around US$60m last year. At the beginning of 2012, Symrise took over Belmay's Brazilian fragrance business, which has been integrated into its local operations successfully.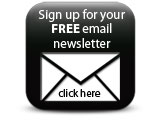 "Symrise aims at profitable growth and continuously expands its activities in market segments that are growing dynamically. With this acquisition, we are further enhancing Symrise's profile and gaining access to exciting new customer groups," said Heinz-Jürgen Bertram, CEO of Symrise.
Featured Companies