Symrise names Cabotin VP of Sales
Based in Paris, Cabotin will be responsible for developing the company's Personal Care, Home Care and Oral Care businesses
German fragrances and cosmetic ingredients supplier Symrise has named Anne Cabotin as Vice President of Sales – Fragrances and Oral Care for southern Europe. Based in Paris, Cabotin will be responsible for developing the company's Personal Care, Home Care and Oral Care businesses in France, Spain and Italy.
As a member of the Symrise Sustainability Board since 2010, she will also be responsible for the development and execution of the company's sustainability programme.
Meanwhile, Symrise has also awarded a three year grant to post-doctorate researcher Dr Marc Majora from the Leibniz Research Institute for Environmental Medicine (IUF) in Düsseldorf.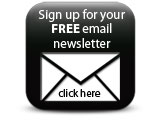 He is researching possible treatments for xeroderma pigmentosum (XP), a disease caused by a genetic disorder. As a result of the disease, the body is unable to repair damage to its DNA caused by UVA/UVB radiation – a small amount of sunshine is enough to cause a reaction on the skin. Majora has already begun investigations into the causes and possible treatments for the disease, aided by Symrise's continued development of cosmetic ingredients that protect the skin from UVA and UVB radiation.
Featured Companies