Symrise appoints new Chief Financial Officer
Olaf Klinger
Symrise AG has named Olaf Klinger as Chief Financial Officer. The appointment will see Klinger take over the flavour and fragrances producer's finance department, succeeding Bernd Hirsch.
Klinger will assume his new role on 1 February 2016. He previously worked at private clinic operator AMEOS as a Managing Executive.
"We are very pleased to have won Olaf Klinger as new CFO. He brings with him extensive expertise in this field and has a high degree of sector-specific know-how in Symrise's areas of growth," said Dr Thomas Rabe, Chairman of the Supervisory Board of Symrise AG.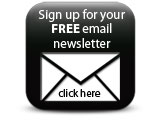 "He also has years of experience abroad and is thus an excellent addition to Symrise as a growth-oriented, globally active company," Rabe added. "We are looking forward to seeing him get off to a good start at Symrise, and, at the same time, would like to thank Bernd Hirsch for all his excellent work over the past six years."
Featured Companies