Swissforce launches a new face serum for fine lines and wrinkles
The serum is said to reduce the appearance of wrinkles and fine lines, and loss of resilience
Swissforce Wrinkles Serum for an instantly firmer, supple skin and a natural complexion.
The serum reduces the appearance of wrinkles and fine lines, and loss of resilience by re-densifying and firming the skin.
This all-in-one Serum is a unique combination of 2% hyaluronic acid of low molecular weight, collagen, collagen booster, retinol, and sweet iris stem cells.
Additionally, Swissforce Wrinkles Serum has been formulated with Swiss glacier water encapsulated into liposomes for a deep and long-lasting hydration and snow algae powder which visibly improves skin structure, evens the skin tone and reinforces its barrier function.
Formulated with natural ingredients
Free from PEGs, parabens, silicones and synthetic fragrance
Made in Switzerland.
Direction for use: apply two drops on a clean face morning and evening.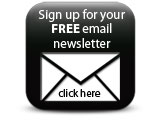 For more information visit www.swissforcepharma.com
Companies