Sustainable packaging: Recycled polymers
We manufacture bottles and jars from our catalogue in R-PE, R-PET, and R-PP using polymers obtained from the post-consumer recycling circuit.
What we have achieved, is a recycled and recyclable packaging, a choice that helps extend the life cycle of plastics and reduces the environmental impact of packaging.
Recycled PET is also suitable for food products, thanks to its food grade certification.
Green PE
The substantial difference compared to virgin polyethylene is that the ethanol used to produce Green PE does not derive from fossil fuels, but from sugar cane polymers.
Green PE is a bioplastic produced from renewable sources and is recyclable. During production, it captures CO2 from the atmosphere, rather that emitting it. Green PE maintains proprieties, performance and versatility of virgin PE.
Recycled multilayer HDPE
It is composed of 3 overlapping layers of plastic material. Depending on what the packaging needs to contain, it can be manufactured using a variable percentage of recycled material, ranging from 50% to 75% of its totality.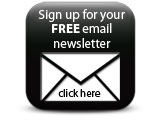 If the product requires a food grade packaging certification, it is possible to make the first inner layer with virgin plastics and choose recycled material for the other two layers.
Featured Companies