Sustainable Cosmetics Summit to focus on green formulations and packaging
Speakers will discuss ingredient and technical issues, and methods to reduce packaging impact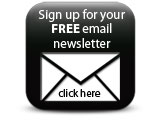 The upcoming Sustainable Cosmetics Summit will turn its attention to tackling leading ingredient and technical issues surrounding sustainable formulations, as well focusing on the impact of packaging and the ways in which it may be reduced.

The Green Formulations session will feature an update of European natural and organic cosmetic standards, and a discussion on the implications of the new European Cosmetics Directive. CPL Aromas, which offers certified fragrances, and NatureCos and Couleur Caramel founder David Reccole will speak on fragrance and colour cosmetics respectively.

The Sustainable Packaging session meanwhile is to feature Mirel Bioplastics discussing the potential of biopolymers and Aveda's John Delfausse, who will share some of the company's latest initiatives. This will be followed by a sustainable packaging workshop, drawing the summit to a close.

Also on the agenda is the opening Lowering Environmental Impacts session featuring presentations on cradle to cradle, CSR, biodiversity and ethical sourcing. Another session, Marketing and Distribution Innovations, will highlight the latest developments in the natural and organic cosmetics market, as well as the challenges of expanding distribution. Topics including e-tailing and social media will also be covered.

The Sustainable Cosmetics Summit takes place in Paris from 18-20 October. For more information visit: www.sustainablecosmeticssummit.com.
Companies