Sure banishes bacteria with new anti-perspirant launch
Sure Invisible Antibacterial Anti-Perspirant combines the brand's no-marks formula with antibacterial protection
Unilever-owend brand Sure has announced the launch of a new line of anti-perspirants for men and women.
The Invisible Antibacterial Anti-Perspirant collection (from £2.19) contains the brand's anti-marks formula and offers antibacterial protection is designed to provide a 360° solution to combat sweat and odour, and without leaving residue on clothing.
Meanwhile, its MotionSense technology is said to release bursts of freshness throughout the day.
"We know that sweat, odour and marks are the top three categories that consumers consider when looking for a deodorant," said Emil Dean, Senior Brand Manager, Sure at Unilever UKI.
"This latest offering aims to address all of these needs in an all-in-one solution and we have clearly highlighted this on-pack for optimum impact."
The female products feature pear and berry fragrances while the men's contains herbal notes.
The products are being supported by Unilever's £4m gross media investment.
They are available in a 50ml roll on and 150ml, and 250ml anti-perspirant aerosol.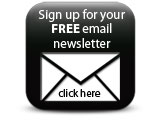 Companies