Styledry launches roster of 'quick fix' hair care products
Products include blotting paper, a dry shampoo compact powder and turban shower cap
New hair care brand Styledry has launched its debut collection of products.
Founded by Evelien de Vries, the brand was inspired by her twin sister Annelie, who would wash her hair once a week, while she took on an every other day routine.
This inspired her to create a collection of products to help keep hair looking cleaner for longer.
The range features a turban shower cap (£19.95), dry shampoo compact powder (£14.95) and blotting papers (£9.95) to de-grease hair.
UK customers can shop the range from Harvey Nichols.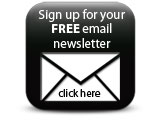 Companies