Strada Parfumerie's new fragrance line captures essence of four 'world-famous' cities
The brand has created scent for Paris, London, Rome and New York City
New fragrance brand Strada Parfumerie has introduced four unisex fragrances designed to capture the essence of four 'world-famous' cities.
The brand has paid homage to Paris, London, Rome and New York City with its debut line and named each of the fragrances after a famous street in the city.
5th Ave, for New York City, features notes of jasmine and saffron with warming notes of amber and caramel to encapsulate the city's 'style and sophistication'.
Rome's edition has been named after the Via Veneto and opens with jasmine, neroli, iris and Damascan rose; with middle tones of ginger, cashmere, tuberose, clary sage; and base notes of amber, sweet woods, patchouli and cypriol.
Meanwhile, Sloane St, considered one of London's finest streets, blends red berries and Turkish rose with leather and a fusion of oud and amber.
Completing the range is Avenue Montaigne, for the French capital Paris, which opens with bergamot, saffron and jasmine, with a heart of Moroccan jasmine, rose, birch and amber wood.
"My business partner and I are based in Dubai and we have always shared a mutual appreciation for culture and have travelled to many breath-taking locations," said Mishal AlMarzouqi, founder of Strada Parfumerie.
"As avid perfume lovers, we became increasingly passionate about creating a fragrance collection which would conjure the memories of millions around the world through the sense of smell."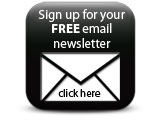 The products are now available to purchase stradaparfumerie.com.
Companies