Stölzle debuts the Lucia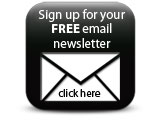 Stölzle Flaconnage, a member of the Stölzle Glass Group, has added a new standard bottle to its portfolio: the Lucia, an ellipse-shaped flacon with cut-off ends.
"This bottle's short sides add drama to the long, beautifully balanced upper and lower curves," says Mark Devonald Smith, group sales director for perfumery and personal care. "With its slightly bowed front and back, Lucia is a tactile bottle. It fits wonderfully well into the hand and its generous front gives ample decoration room."
The new style bottle is available in 30ml, 50ml and 100ml sizes and comes with a standard crimp neck.
Companies