St Tropez In Shower Lotion breaks sales records
Revolutionary product exceeds sales expectations
St Tropez sold a year's worth of products in the three weeks following its Gradual Tan In Shower Lotion launch earlier this summer.
The brand revealed that it had to hire extra staff to deal with the demand, as it was selling 10 bottles a minute in Boots stores since its May launch. So far, more than 450,000 bottles of the gradual tan product have been sold. The sku is now both St Tropez's and Boot's most successful tanning launch to date, outselling St Tropez's current bestseller at a rate of 20 to 1.
More than 8,500 beauty fans joined a waiting list for the product before its launch. In response, Boots brought the product launch date forward, selling thousands of bottles online overnight.
Jacqueline Burchell, Global Marketing Director for St Tropez, said: "We knew that we'd predicted a real consumer need with St Tropez Gradual Tan In Shower but we never dreamt it would be such a business success story. I'm so pleased that St. Tropez are truly leading the way for innovation in the tanning category and opening this market up to a whole new generation of self-tanners who were previously too nervous to tan."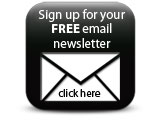 The product is the first tanning lotion that uses water to promote a gradual tan. The formula is activated within three minutes of application on clean, wet skin.
Companies