St. Ives taps into DIY beauty trend with Mixing Bar
Open for a limited time only in NYC, the Unilever-owned body scrub brand will allow shoppers to pick from 50 ingredient combinations
Scrub brand St. Ives is tapping into the DIY beauty trend with the launch of its St. Ives Mixing Bar this summer.
Customers in NYC will be able to customise scrubs and lotions from more than 50 ingredient combinations for $12 at the pop-up bar located in the SoHo neighbourhood.
Open from 16 June - 30 July, shoppers will be able to try the brand's 20 new skin care ingredients such as pink lychee and volcanic sand in their custom products.
"The introduction of the St. Ives Mixing Bar is an exciting and completely new way for our fans to experience St. Ives," said Suzanne Palentchar, St. Ives Marketing Director.
"Inspired by the best of nature, we're thrilled to unveil the Mixing Bar this summer where guests can create their own unique St. Ives face scrubs and body lotions, all while learning about the benefits our ingredient-led products provide."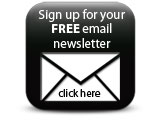 The Mixing Bar will also stock a limited edition candle range, including Apricot Honey, Coconut Cacao and Blackberry Basil for $10 each.
Companies