Soultree launches 12 certified Ayurvedic kajals
Soultree has launched into the UK following a partnership with UK distributor Pravera
Soultree has launched into the UK following a partnership with UK distributor Pravera.
The brand will be offering its collection of 12 certified natural Ayurvedic kajals, made by a traditional Ayurvedic recipe and following a 3,000 year old process. The 100% natural kajals are all handmade and combine natural carbon black collected from vegetable oil lamps with organic ghee, natural mineral pigments and organic almond oil to create vibrant colours that highlight the eyes.
There are 12 different colours in the range, from Fern Green to Pure Black.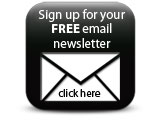 RRP £13.90, Soultree, soultreeskincare.co.uk.
Companies