SoulTree opens doors on India's first solar-powered beauty store
The organic Ayurvedic brand has made its first foray into brick-and-mortar with the Gurugram-located store
Ayurvedic beauty and wellness label SoulTree has made its first foray into the brick-and-mortar space with the launch of its flagship stall at DLF Galleria Market in Gurugram city, based in the north of India.
The organic brand, which describes its goods as affordable luxury, says sustainability was at the heart of the store's design and that it represents India's first 100% solar-powered beauty and wellness boutique.
The 600sqft location has also been constructed using biodegradable materials, non-plastic fixtures and reclaimed wood with a zero-waste policy.
Complementing this, beauty advisors at the store will wear uniforms made from sustainable materials and 100% organic cotton.
"The Indian market is ready to experience a fresh take on Ayurvedic beauty," Nitin Passi, Managing Director of SoulTree, said.
"By entering the brick-and-mortar space, we aim to introduce consumers to the attributes of this clean, sustainable and ethical wellness brand.
"As a pioneer in introducing sustainable practices in beauty, I'm delighted that SoulTree's first store is also the first solar-powered wellness store in the country.
"We plan to expand our retail footprint and will bring the SoulTree experience to consumers, by opening more stores across key metros."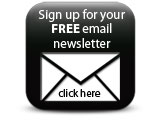 As well as its presence in India, SoulTree products retail in France, Germany, Switzerland, the UK, Spain, Bulgaria, Ukraine, South Africa, Australia and Japan.
Companies