Son of Rolling Stone legend launches CBD brand Woodies
Founder Jamie Wood created the line after suffering a heart attack three years ago
Jamie Wood
The stepson of Rolling Stone guitarist Ronnie Wood, Jamie Wood, has ventured into the wellness category with his debut brand Woodies.
The brand offers CBD-infused products that are designed to improve the skin and body's systems and help maintain internal functionality, such as metabolism, motor control and muscle formation.
Woodies' CBD Oil (from £15.99-£89.99) is available in lemon and peppermint flavours, meanwhile, its vape product is sold in pineapple, tropical and strawberry flavours.
Wood created the brand after suffering a heart attack in 2017 and wants to remove the stigma of CBD-infused products.
Shoppers can buy the range via woodiesuk.com.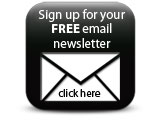 Companies