Solid cosmetics: A trend on the rise
The versatility of sticks allow you to use the same container for different types of products
There are more and more brands that offer solid skin care and hair care products, solutions that present themselves as sustainable alternatives because they significantly reduce the use of water, the volume of packaging and, consequently, their environmental impact in terms of transport and disposal.


The versatility of sticks allow you to use the same container for different types of products, ensuring excellent usability and user experience.
Why choose a stick for your solid cosmetics lines?
The format is practical, compact and travel size
Use is comfortable and practical
Application is direct, you don't need to touch the product
The right amount of product is applied, there is no waste
The product maintains its chemical properties without finger contamination
Mono-material sticks are 100% recyclable
You can choose sticks made of 100% recycled PP.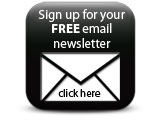 Discover all sticks here.
Featured Companies