Soapsmith wins QVC's Find a Beauty Brand Competition
The London-based luxury soap, bath and body brand launches on QVC this Sunday
Soapsmith, a London-based luxury soap, bath and body brand, has won QVC's Find a Beauty Brand competition, in association with CEW. The brand will now join QVC's prestigious portfolio of over 200 beauty brands.
The competition was launched in September and from the numerous entries spanning every area of beauty, QVC's beauty buying team drew up the shortlist of six. These were then invited to present their products and stories to a judging panel of seven, in the full glare of the TV cameras.
Soapsmith's range of luxury soaps, bath and body products won with its quality products, clever packaging and a truly interesting story. Jo Lee, QVC Buying Director, Beauty and Jewellery, says: "The brand really resonated with the panel of judges, from the quality ingredients and the presentation, to the use of London landmarks to tell the story of the beautifully fragranced products, which really do offer that point of difference. We felt our customers would really engage with the brand and the Soapsmith team had a real story to tell, which is such a key element for our brands on air."
Soapsmith Founder Sam Jameson (pictured) was ecstatic to win. She says: "Thanks to a timely email from CEW, we decided to enter the competition – though we never thought a home-grown brand such as ours, which is still very much beginning its journey, could ever win. Through our association with QVC, we have an exciting opportunity to further build and expand the Soapsmith brand. In terms of products, we will be providing QVC customers with plenty of exclusive lines as well as our award-winning best sellers."
Ironically, Jameson worked in QVC's call centre 20 years ago, while studying for her degree, and says she is beyond excited to be able to sell her 'labour of love' on the channel she once answered calls for.
Having been mentored by QVC Beauty Buyers and the CEW team, Soapsmith will be introduced to QVC's 5,000 top spending beauty customers at the Beauty Bash event, taking place from today until 22 January. The brand will then go onto QVC's live TV channel and QVC Beauty, the UK's first TV channel dedicated to all things beauty, reaching a huge audience of savvy shoppers. The prize also includes one year's membership to CEW and promotion across the CEW network.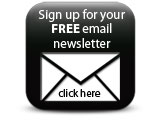 Caroline Neville, President, CEW (UK) and a judge of the competition, says: "Soapsmith was the absolute winner for me. The delightful two year old company with its 'Crafted in London' tagline is bang on-message for now. The handmade soaps and bath products, the heroes of the line, smell divine, the textures of the soaps and creams are excellent. A clever use of famous London landmarks and streets for each product, like Bloomsbury, Lavender Hill and Pudding Lane, are brilliant. This brand has a story to tell and it had all the elements QVC was looking for – a creative, lovely young brand, with a great story."