SnappD introduces 100% recyclable beauty sachet
The sachets, which can be dispensed via a single hand gesture, are now recyclable and boast 30% PCR content
The Origin Group's SnappD business unit is now offering a 100% recyclable single portion sachet for the beauty industry.
Said to be the first such sachet made in the UK, the packs are made with more than 30% post-consumer recycled (PCR) materials and are manufactured in an ISO 22716 environment in Melton, in the East Riding of Yorkshire.
Traditionally, sachets are made of multilayer plastics that cannot be separated, making them practically unrecyclable.
The SnappD sachets can be dispensed with a single hand movement; designed at the start of the Covid-19 pandemic for hand sanitisers, the sachets have since been redesigned to suit a wider range of applications and sectors.
Opening functions can be customised for liquids, semi-liquids and high viscosity products, with a double cut option for packaging two products in a dual chamber to be dispensed together.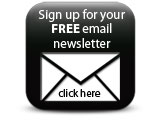 Sachet sizes range from 40x50mm to 100x100mm, with filling volumes of 0.2ml to 40ml.
Companies