Smashbox launches first ever free-standing store
Studio opens at Estée Lauder's headquarters
Smashbox has opened its first ever stand alone store at the base of its London headquarters in Fitzrovia. The 1,338sqft store is said to bring to life the photographic heritage and LA vibe of the brand.
Events are a key focus for the Studio Store, with a comprehensive menu of masterclasses and other events on offer. As well as bookable tutorials, the site will also host pop-up events and activities such as guest artists, spotlight events, studio master classes and special appearances.
The store's photographic studio is also available for complimentary hire and a sound-proof booth is also available for filming. Host partners, The Ground Coffee Society, are also on site offering speciality coffee.
Services on offer include: Flawless in a Flash, a five minute lesson on getting a perfect finish; Brow Define & Perfect, a five minute class on polished eyebrows; Perfect Canvas, a ten minute lesson on getting a flawless base, Contour & Highlight, a 15 minute tutorial and Eyes & Lips #ShapeMatters, a 15 minute guide to getting a defined eye and lip look.
The store also offers consumers a chance to take professional-looking photographs with the ring-flash selfie booth. Visitors will be able to adjust lighting to create the perfect picture and share the results on social media.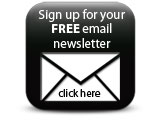 Upcoming artists will be invited to showcase their work in store, with Donald Robertson taking the first slot with his giant mural.
Companies