Skin care with a conscience
Ireland's Human+Kind works with M&H Plastics on initial range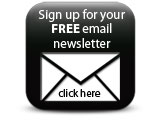 The Irish-based company Human+Kind has just launched a new global all natural skin care brand created to solve skin problems in an ethical way and worked with M&H Plastics on the initial range of two products.
Their All-in-One range is made from a secret formula of all natural ingredients that rejuvenates and restores the skin. All products are dermatologically tested, allergy screened and suitable to sensitive skins.
Human+Kind's launch range contains two products – 50ml All-in-One Anti-Ageing Cream in a white PET bottle with serum pump and 75ml tube containing All-in-One Family Remedy Cream. The products are crammed with natural ingredients, and the overall brand identity conveys the company's natural philosophy featuring graphic illustrations of the various plant extracts in green and lavender card outer cartons.
These products are available for online purchase now with new products to be launched later in the year. The packaging for the new products is also being developed in close partnership with M&H Plastics
Jeroen Proos, co-founder of Human+Kind said: "The idea for Human+Kind started when we realised it was difficult to buy natural skin care products that did not contain harmful chemicals. With this as our starting point we began to figure out how we could create an authentic new skin care range that was totally natural. We worked closely with M&H to develop packaging which reflected this natural positioning and their input and expertise was very valuable in bringing this new project to fruition by guiding us through what could have been a complex process."
Human+Kind's ambition is to become a global skincare brand. They realise that in order to achieve that goal they need the help and support of people who believe in their brand and are committed to their cause. They have therefore developed a strategic business partnership called 'Stand By You' International Business Preferred Partner Programme and are looking for pro-active partners interested in working with them and distributing Human+Kind products on a per country/region basis.
Companies