Skin care sales overtake colour cosmetics at Oriflame
Oriflame publishes annual report, naming 2015 a "year of growth"
Swedish brand Oriflame has shared its annual report for 2015. The direct sales company saw growth in several key regions and saw sales of its skin care over take cosmetics sales for the first time.
Oriflame saw strong progress in key regions including Latin America, Turkey, Africa and Asia. The brand also said that it had seen a "year of continued strong cash flow and reduced net debt".
The company reported profits of €34.2m and earnings per share of €0.62. Oriflame said that its skin care category showed "strong development" thanks to sales of sets and routines, replacing colour cosmetics as the company's biggest contributor.
Top sellers in the cosmetics category included the new brand The ONE and its products Eyes Wide Open Mascara, Colour Unlimited Matte Lipstick and the 5-in-1 Colour Stylist Cream Lipstick. Oriflame also updated its Giordani Gold brand with the launch of its new Incredible Length mascara.
In hair care, new brand Eleo was a continued success while in personal care, Activelle deodorants and oral care brand Optifresh also did well.
Magnus Brännström, CEO at Oriflame, commented: "Oriflame leaves 2015 as a stronger company with a well-balanced geographical footprint, proven success from our strategic product categories and a strong online business proposition."
However, the company did admit that 2015 was "another year of volatile market conditions", particularly in the CIS region. Brännström said that the company now need "to become even more agile" to deal with the "constantly changing global environment".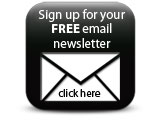 Oriflame also concerned its successful move to Switzerland and reiterated its aims for the coming year. Brännström added: "Oriflame has a business model that is evolving over time and a geographical footprint that enables long-term profitable growth. We have a strong brand, a highly competitive beauty and business offering and passionate people in and around the company."
Companies