Skin care brand Bean Body preps for summer with new body balm
The Australian brand's products are cruelty-free and free from harmful chemicals
Bean Body is prepping for summer with the launch of its new body balm.
The Vanilla Bean Body Balm (£16.95) contains coconut oil, blended caffeine and shea butter designed to hydrate and moisturise skin.
Key ingredient caffeine is said to help target cellulite, eczema and fade the appearance of stretch marks.
The balm also features vitamin E, which acts as an antioxidant to promote cell repair and rejuvenation in the skin.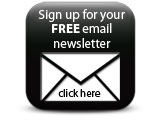 The brand is also well known for its coffee scrubs, which exfoliate skin and help improve the appearance of imperfections.
Companies