Skin Design London launches on wellness powerhouse Goop
The line includes illuminating treatment cream Alpine Rose Glow
Skin Design London's fresh new approach to performance skincare formed from clean, expert ingredients has now gained global recognition from wellness lifestyle powerhouse Goop, who have just added wonder product Alpine Rose Glow to their roster.
Goop's Senior Beauty Editor, Megan O'Neill says: "The whole line is stunning, but the star, as far as we're concerned, is the Alpine Rose Glow. It looks like a light, slightly whipped gel, but it's actually a silky oil balm that leaves skin instantly plumped, soothed, gleamy and smelling faintly of fresh roses."
This cult product from Skin Design London is 'like a layer of love' for the skin. Once smoothed across the face the nourishing, balmy texture melts into the skin to create a semi-matte finish.
The active alpine rose from the Swiss Alps are blended with antioxidants, mild acids and plant extracts for a cream that fights free radicals whilst treating your skin to a rejuvenated, plump complexion.
Founder of Skin Design London, Fatma Shaheen: "I am so honoured and grateful to have the support of Goop, a modern lifestyle brand I have a huge amount of respect for.
"To receive industry validation from a Global beauty network such as Goop is an incredible achievement for Skin Design London. I'm so proud and excited about the whole new audience Skin Design London will now reach."
With transparency, fairness and informed decision making at the heart of Skin Design London, being stocked at global wellness emporium Goop is a reflection on the brand's dedication to creating honest products from cutting-edge ingredients, for optimum skin health.
In recent months, the international spotlight upon Skin Design London has seen a significant growth and development for the British skincare brand.
From it's 'miracle cream' Alpine Rose Glow now stocked at Goop, to the founder and CEO Fatma Shaheen being named "Skin Saviour, one of the most famous facialists in the world" by Vogue Italia to winning 'Breakthrough Brand of the Year' at the British GQ Grooming Awards 2020, as well as the global launch of Face Bath, Skin Design London's first Cleanser.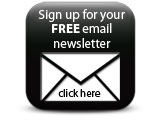 Following a successful 2019, the brand looks forward to pushing more skincare boundaries in 2020. Skin Design London will continue to set themselves apart from the skincare crowd by positioning themselves as a brand that works with the clients individual needs whilst simultaneously educating clients on their skincare journey.
Companies