Sintra Naturals: The new plastic free clean skin care brand
Innovation and passion and sustainability is what drives sintra naturals .We are a clean skin care brand with emphasis on zero waste and cruelty free
Our journey started with vegan soaps and body butters later expanded into hair care and upcycled bags .we aim to create a skin care brand with goal to work towards circular economy.
All our products are made with 100% natural ingredients with no sulphates ,parabens or fragrances .We work with our suppliers closely and choose to source from cruelty free and fairtrade organisations.
We take pride in being 100% plastic free packaging company and to create zero waste which shows in our gift set packaging where we choose to use reusable wooden or tin boxes instead of creating waste with cardboard boxes.
Our brand ethos is clean-honest-affordable our price range starts from just £3.50 which reflects our ethos of clean and plastic free beauty, doesn't have to be expensive and it has to be affordable for the consumer to sustain the changes he made with his buying power.
We have presence in Europe and India growing everyday with our quality and palm oil free products which standout in natural and free from skin care categories with our simple and clean formulations which are proven to give high quality results.
Our best seller vegan shampoo bar has been shortlisted recently for Asos beauty awards 2020. You can click to buy here.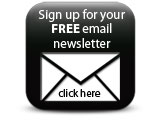 Please visit us at www.sintranaturals.com for more information and to buy our clean plastic free skin care products and a chance to read the amazing honest reviews by our esteemed customers.
Companies