SinfulColours celebrates Fourth of July with Free & Fierce Collection
SinfulColours launched its Free & Fierce Collection (RRP $1.99) this month to celebrate the US's Independence Day.
The brand has created two limited edition polishes for the occasion.
Starry Eyed has silver star-shaped glitter with red and blue sparkle and Flame Game has iridescent flecks of white glitter.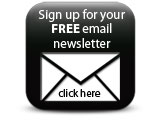 Other colours in the collection include a red called Gogo Girl, a blue called Deep End and a white called Snow Me White.
Companies