Silab foils the natural process of hair greying
Agreynist is an active ingredient that regulates the biological pathways leading to grey hair
New from Silab is Agreynist, a natural active ingredient capable of regulating the biological pathways leading to the greying of hair.
It reduces hair greying by restoring the oxidative balance of the hair, said to be a necessary factor of any anti-greying strategy.
However, it does this not only by reducing the formation of free radicals, but also by activating cell detoxification induced by autophagy.
It also favours the repigmentation of the hair fibre by stimulating the synthesis of melanin thanks to its cytoprotective effect. And, lastly, it works by re-establishing the structural quality of hair.
Used at 2.5% in a lotion, four months of daily application of Agreynist resulted in an average decrease in the stage of greying on Caucasian volunteers by 20%. After six months of use, 91% of volunteers reported that they had fewer grey hairs.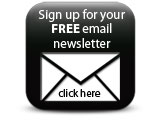 Silab's Agreynist is made from two raw materials: black oat seeds, which have antioxidant and detoxifying properties; and spiny restharrow roots, which are pro-pigmenting.
Featured Companies