Signal moves into male market
Signal (Unilever) is launching a whitening toothpaste aimed at men. Called White Now Men, it is believed to be the first time a toothpaste has been targeted specifically at men, and within it the firm is focusing on the 25-49 age group.
White Now Men contains blue micro-pigments (patented as Blue Light) that the company has claimed work by optically neutralising yellow teeth to make them whiter. It also has added green particles to reinforce the whitening effect, and is eucalyptus flavoured.
It comes in two varieties: Super Pure, aimed at smokers, and Deep Cool, for fresh breath.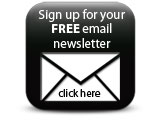 The average price of the new toothpaste in Europe will be €3.49-€4.59 for 75ml, depending on stockist, and its packaging of black with navy or turquoise replaces the blue of the original.
Companies