Shiseido to debut in Tunisia
Skin care and make-up lines to launch in prestige retail outlets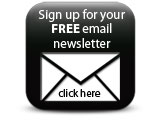 The Japanese cosmetics group Shiseido is to launch cosmetics sales in Tunisia next month. The range will include skincare and make-up lines and will be retailed through prestige cosmetics and perfumery outlets under a distribution contract with

Ulysse Negoce, a company in the Tunis-based UTIC group.

Shiseido entered the African market in Morocco in 2009 and followed this with South Africa in 2010.
Companies