Shiseido sells chromatography subsidiary
The Japanese cosmetics owner and manufacturer sold the subsidiary for an undisclosed sum
Shiseido Group has sold its stake in its chromatography subsidiary Shiseido Irica Technology to partner company Osaka Soda.
For an undisclosed amount, the cosmetics company sold its 2,100 shares as part of its Vision 2020 business plan in a bid to focus on other investment opportunities.
Established in 1985, Shiseido Irica Technology became a subsidiary of the Japanese beauty giant in 1997 when Shiseido expanded into manufacturing and sales of analysis-related precision equipment, as well as particle surface modification techniques acquired through cosmetics development.
The company is now worth 100m yen.
A statement from Shiseido said: "Osaka Soda expects to establish a consistent value chain, from production of packing materials to sales of columns and analytical equipment.
"In addition, the company aims to deliver further growth and enhance the value of chromatography business through utilisation of Osaka Soda's global distribution network."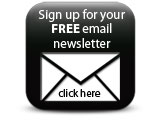 The final deal is expected to be completed on 1 December and details of the corporate demerger (absorption type split) will be disclosed in due course.
Companies