Shiseido puts faith in China
Body Care | Colour Cosmetics | Fragrance | Skin Care
Chinese invest in Shiseido at home and abroad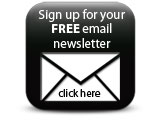 Shiseido has said it expects sales of its top-of-the-range products to increase by 20% in China in the short-term. Shinzo Maeda, the group's president, said in Tokyo that sales were expected to double by 2015 and quadruple by 2020.

New boutiques were to be opened in the major luxury product stores dedicated to the top-of-the-range cosmetics. Openings will increase by about 10% a year in the light of a forecast of sales growth of at least 15% and possibly over 20%, according to Maeda.

Shiseido's sales are being fuelled not only by consumers in China but by Chinese tourists in Tokyo. Shiseido also said that the Russian market remained promising and sales targets there had been exceeded, enabling the first profits from the Russian market to be achieved this year.


Companies