Shiseido opens duty-free store in Japan's Narita Airport T3
Company already has eight successful stores within airport
Shiseido subsidiary The Ginza Co has opened a duty-free store at Narita International Airport in Japan.
Located in Terminal 3, the store can be found on the second floor in the duty-free zone, Fa-So-La Duty Free, in the new terminal building.
Shiseido is said to have opened the store in order to enhance its travel retail business, which is expanding along with the increase in tourist numbers visiting Japan. It aims to increase contact with consumers primarily from Asia.
In 2014, Japan reportedly experienced more than 13 million foreign tourists – an all time high largely put down to the depreciation of the yen and inauguration of LCC services.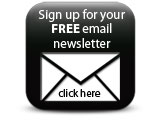 Shiseido currently has 43 travel retail locations within 23 airports, all run by The Ginza Co. Sales at these stores are said to be up 40% year-on-year during the period between October 2014 to February 2015. The company operates eight stores across Terminals 1 and 2 of Narita Airport.
Companies