Shiseido Americas CEO and President Marc Rey resigns
The leader at the Japanese beauty conglomerate oversaw the acquisitions of Drunk Elephant and Laura Mercier
Marc Rey, President and CEO of Shiseido Americas, has resigned from the Japanese beauty conglomerate.
Based in the Delaware head office, Rey, who also serves as Chief Growth Officer of Shiseido Group, will officially leave the company from 6 September.
Ron Gee, Chief Financial Officer and Global M&A Leader of Shiseido Americas, has been named as interim CEO.
An industry veteran, Rey had served in top roles at Coty and L'Oréal before joining Shiseido in 2015 as President of Prestige Cosmetics.
Under his leadership, Shiseido expanded its luxury portfolio and acquired Laura Mercier and Drunk Elephant.
In the Americas, sales dropped by 65.6% in Q2, the biggest fall of all Shiseido markets, largely due to Covid-19 social distancing measures and the forced closure of bricks-and-mortar.
An increase in Chapter 11 bankruptcy filings in the Americas by long established department stores were also attributed to the losses.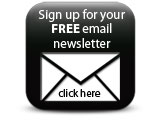 Meanwhile, an increase in online activity saw sales of Drunk Elephant grow by 120% in H1 2020.
Companies