Senior Product Development Manager – London – Salary DOE (AE1739)
Join a fantastic NPD team as Senior Product Development Manager working with an exciting portfolio of skin care products
Are you experienced in beauty NPD, with a love for all things skin care?
Can you create innovative and exciting products?
This is a great opportunity to join a fantastic NPD team as Senior Product Development Manager working with an exciting portfolio of skin care products.
Using your high level of organisation and creativity you will manage the NPD and product portfolio within designated categories. You will lead and co-ordinate the completion of development projects that contribute to business growth.
Use your on-point project management skills to successfully manage product development projects from concept to launch, developing critical path timelines for all relevant projects and ensure successful completion to meet tight deadlines.
You will create and develop commercially viable concepts that will generate growth and have a distinctive competitive advantage, keeping an eye on the latest trends and innovation to develop highly effective skin care products aligned with the brand's sustainability values.
You see problems as opportunities to think outside the box and work with the rest of the business to make sure everything is compliant and on track.
You will work closely with the NPD Director to build, drive and inspire a dynamic and creative team to develop innovative and exciting products. You must have a proven track record of skin care experience and the ability to manage and inspire more junior team members.
If this sounds like the perfect match for you, please apply today.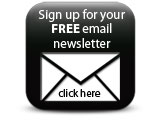 Email your CV to ae@arthuredward.com or contact:
Heidi Bannister 01183 778 393 / 07747 792 272 / heidib@arthuredward.com
Ana Filipa Calado 07792 958 152 / filic@arthuredward.com
Joseph Bannister 07393 818 620 / joeb@arthuredward.com
Featured Companies