Scott Cornwall offers clarity with new shampoo
Precolour Clarifying Treatment Shampoo deep cleanses hair to leave it ready for colouring
Scott Cornwall Precolour Clarifying Treatment Shampoo deep cleanses and purifies hair, removing product residue and build up to leave it ready for colouring.
The alkaline formula is just above pH neutral, to clear the hair cuticle of product build up without causing porosity, which could result in too-dark, tonal results. This enables colour pigments to penetrate the hair more effectively, resulting in predictable, longer-lasting, more even colour.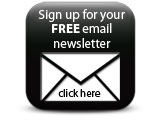 RRP £3.99, KMI Brands, kmibrands.com.
Companies