Scientific and regulatory consultancy BIORIUS launches its third revolution
The new CEO of Biorius, a fast-growing consultancy practice in the cosmetics world, has announced the company's third revolution.
Dr Frederic Lebreux has clear ambitions to grow the business: "We have developed a focused strategic plan that will fuel the company's growth and provide new levels of service to our clients in Europe and Asia."
This third BIORIUS revolution comes with the arrival of new shareholders, providing the financial muscle to increase capacity.
"We are strengthening organic growth with our new office in Seoul, greatly improving our services to the dynamic Asian market," said Lebreux.
"We are further investing in state-of-the-art IT tools, diversifying our activities and exploring opportunities for new acquisitions," he added.
BIORIUS has also committed to making a real impact on the environment by launching a carbon footprint reduction program as well as investing in the reforestation of Madagascar.
A BIORIUS tree nursery will be unveiled later this year. The nursery will plant and care for tens of thousands of trees throughout Madagascar.
The project is led by the non-profit association "Graine de Vie", which intends to help adversely affected Madagascan ecosystems while improving the resilience of the local economies.
The first BIORIUS revolution, in 2015-2016, led to the streamlining of its processes and a major improvement in technical know-how.
This entire redevelopment of services, coupled with investments in sophisticated in-house IT tools, opened the door to leading cosmetic brands seeking to improve quality and efficiency.
BIORIUS completed its second revolution in 2019 with the creation of its 4th office in Toulouse (France), a center specialised in toxicology and safety assessment.
"This office was strategically important for our expansion and the improvement of our European coverage, which includes Brussels, our original headquarters plus Luxembourg and London, offering a post-Brexit solution to our clients," explained Lebreux.
This robust organic growth was further reinforced by the acquisition of CERT (Saint-Malo, France), an indirect competitor of BIORIUS, offering a full certification service to the cosmetic industry.
Dr. Frederic Lebreux joined Biorius in 2014 as Scientific and Regulatory Director after five years with the International Fragrance Association (IFRA). He holds a master's degree in management and a Ph.D. in medicinal chemistry from UCLouvain.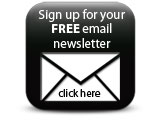 Frederic is a lecturer at the ISIPCA and ISC Paris Business Schools, is regularly invited to speak at international conferences and has been published in a number of reputable journals.
Featured Companies