Schwan-STABILO Cosmetics emerges well from credit crisis
German pencils group posts 7.2% growth despite financial crisis
The cosmetics division of the German manufacturer has closed the business year with sales of €193m, a 7.2% growth over the previous year's €180m. Despite a rough start to the 2009/10 period, due to the economic crisis, sales developed across all products areas. The cosmetics division was ahead of the two other sub-groups, STABILO and Deuter, which also contributed to the growth of the company.
The company purchased Cosmolab in the spring of 2010, significantly strengthening its position in the US market. Meanwhile production facilities and long term sales partners are now in place worldwide so that the company can cater internationally. Schwan-STABILO Cosmetics is planning expansion in Asia in the medium term future, with a focus on the areas outside China.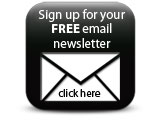 Further to this, and in line with the Schwan-STABILO Group strategy, the company avoided lasting cuts in its workforce opting instead for the introduction of reduced working hours. This, done at an early stage, made it possible for the company to count on competent employees when demand started to pick up at the beginning of 2010.
Companies