Scent Republik makes UK debut with 'positive perfumes' for girls
The new British brand was developed with UK fragrance house Aromatic Flavours & Fragrances
New British brand Scent Republik has made its debut, presenting a novel way for pre-teen or 'tween' girls to engage and experiment with fragrance.
The brand's scents, which come in brightly-coloured marker-pen 'Scent Stiks', have been created to enhance positive feelings and inspire confidence.
Scent Republik's co-founders are Kevinn Hirsch and Alex Theodorou, who were inspired to create a fragrance that they would be happy to buy for their own daughters.
Hirsch told Cosmetics Business: "Our goal is to build a brand and products that are as inclusive as possible without any beauty clichés. 
"We decided to start with the Scent Stiks simply because fragrance is an 'international language' and can be interpreted in so many different ways.
"It's also a product that you can use in a creative way as all our Scent Sticks can be layered."
Initially three scents have hit the market including WHOOSH, FAB! and CHILL (£4.95 each), while BFF, ZAP! and YAY are due to launch in spring next year. A 3-pack of stiks is also available for £14.95.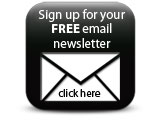 WHOOSH features notes of raspberry, strawberry and cassis; FAB! centres on sweet vanilla, mandarin and rich praline; and CHILL features marine aqua, apple blossom and sweet citrus.
Companies