Sally Beauty sponsors Project Runway
The company will showcase products and reward winner with a year's cosmetics supply
Judges Heidi Klum, Michael Kors and Nina Garcia. Credit: Jiyang Chen. Licensed under CC BY-SA 3.0 via Wikimedia Commons
Sally Beauty has unveiled plans to sponsor Season 14 of Lifetime's popular modelling reality show, Project Runway
As part of the deal, Sally Beauty will be able to showcase its products with sets featuring items exclusively available at Sally Beauty stores from brands including ION, Beyond the Zone, Hot Shot Tools and Silk Elements.
"This is an important step for Sally Beauty," said Chris Brickman, President and CEO of Sally Beauty Holdings. "We are investing in upgrading our brand and store experience, with a focus on our beautiful finds and beautiful prices backed by our love it or return it guarantee. And we have beauty advisers in every store who can help our customers find the best product for every hair and nail need. Project Runway is the perfect stage for us to showcase our salon-quality products and expertise."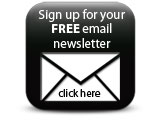 Project Runway Season 14 will air on 6 August, with judges Heidi Klum, Michael Kors and Nina Garcia (pictured above). Sally Beauty will provide the winner of the series with a one-year supply of products and the opportunity to consult with Sally Beauty to create a limited edition FingerPaints nail colour collection.
Companies