Sally Beauty reports solid full-year but misses estimates
Retailer and distributor of professional beauty supplies registers healthy results despite falling short of predictions
© Sally Beauty
Sally Beauty Holdings, the US specialty retailer and distributor of professional beauty supplies, has announced its fourth quarter and full year 2016 results.
While revenue grew 1.3% to $976.4m, it did miss estimates at $991m. Similarly, although same-store sales growth was 1.2%, this fell short of the estimate at 2.3%.
However, overall, the company put in a healthy performance, with net sales totalling $3.95m for the 12 months ended 30 September, up 3.1% from $3.83m for full-year 2015. Gross profit also grew 2.7% to reach $1.98m.
Chris Brickman, President and CEO of Sally Beauty Holdings, explained that the results were "solid" with full-year EPS growth of 12%. He confirmed that during the year, the retailer opened 152 net new stores.
He painted a positive picture for 2017. "We are excited about our sales driving initiatives in both businesses," he said, referring to Sally stores and Beauty Systems Group (BSG).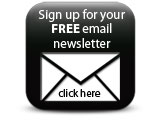 "Our 2017 financial goals are straightforward. We expect revenue improvement from consolidated same store sales growth of approximately 3% and organic store openings of 2% to 3%."
Companies