Sally Beauty Holdings announces Q4 2014 results
Q4 consolidated net sales were $944.3m, an increase of 4.2% from the prior year period
Professional beauty suppliers retailer Sally Holdings has announced both its Q4 and full year 2014 results, ended 30 September 2014.
Q4 consolidated net sales were $944.3m, an increase of 4.2% from the prior year period. The company primarily attributed this increase to the addition of new stores. Consolidated net sales for the year were $3.8bn, an increase of 3.6% from 2013.
Consolidated gross profit for Q4 was $467.5m, an increase of 4% on Q4 2013, which was $449.4m. Gross profit as a percentage of sales (gross profit margin) was 49.5%, a 10 basis point decline from the Q4 2013. For the year, consolidated gross profit was $1.9bn, up 3.6% on fiscal 2013 gross profit. Gross profit as a percentage of sales for the full year was 49.6%, flat when compared to fiscal year 2013, said the company.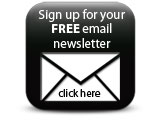 "In the fiscal 2014 fourth quarter, we delivered financial results in line with our expectations," stated Gary Winterhalter, Chairman and Chief Executive Officer. "Same store sales growth in our Sally segment steadily improved throughout fiscal 2014 from 0.9% in the first quarter to reach 2.1% in the fourth quarter. We are optimistic that this trend will continue in fiscal 2015 as we benefit from the investments we've made to strengthen our marketing and brand differentiation to our customers. In fiscal year 2014, we generated $316m in operating cash flow and repurchased approximately $333nm, or 13 million shares of our common stock. The recent announcement of our three-year, $1bn authorisation underscores our commitment to return excess cash flow in the form of stock buyback."
Companies