STO goes Native
New Zealand-based brand selects STO Flaconnage for custom designed bottles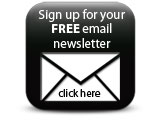 New Zealand-based brand Native has selected STO Flaconnage to produce custom designed bottles for its men's fragrance range. The 100ml rectangular bottles are heavy based and incorporate a slight convex curve to the shoulder line.

"There are three fragrances in the Native range. All are organic sprayed in an earthy brown and have the brand name screen printed in an intensely natural tone of yellow," said Mark Devonald Smith, STO sales director for perfumery and personal care. "Two bottles are printed with all over designs: a traditional Maori pattern for One Desire and one from Polynesia for One Dream, and the third, One Destiny, has the simplicity of the brand name on its own."

Finishing touches include a metal collar on the neck and a bark-patterned oblong cap.
Companies