SEPPIC launches project to develop algal-based source fatty alcohols and emulsifiers
Ingredient manufacturer to embark on three-year project aiming to develop green and sustainable raw material
SEPPIC and its partners in Project Algraal came together in Castres to mark the official launch of the project. The project has been selected as a projet d'excellence by France's Department of Competitiveness, Industry and Services (DGCIS) in connection with the 16th call for tenders of the Single Inter-Ministerial Fund (FUI).
The goal of the three-year project is to develop a new algal-based source fatty alcohols and emulsifiers for the cosmetics industry. It brings together four partners from the private sector (SEPPIC as project leader, with Fermentalg, La Mesta, and Vegeplast) as well as three from the public sector (the University of Le Havre, INP/ENSIACET and INRA).
Algraal enjoys the support from the AGRIMIP, TRIMATEC, PASS and Cosmetic Valley competitiveness clusters and will benefit from grants of €1.5 million from the FUI and from local and regional public authorities.
Creating and developing a green and sustainable raw material for the manufacture of fatty alcohols and emulsifiers will reinforce SEPPIC's position as a Green Chemistry provider to the French cosmetics sector.
The project is being supported by SEPPIC customers such as Clarins and Yves Rocher, who are ready to use this new raw material in their product formulations.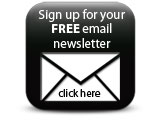 R&D Project Leader Sandra Manceau concluded, "SEPPIC is committed to innovation on a daily basis as part of its sustainable development policy, and has made it a priority in its R&D projects. Focusing on Green Chemistry and plant-based chemistry, SEPPIC's Research and Development function employs 15% of our staff and represents an investment of 4% of our revenues. SEPPIC files between 10 and 15 patent applications every year and has a portfolio of over 140 families of patents. Project Algraal is a perfect illustration of our commitment."